Why Live With Centerspace?
It's where you'll find more than an apartment, you'll find a home. From our customer service to our modern amenities, you'll find exactly what you need in the place you call home.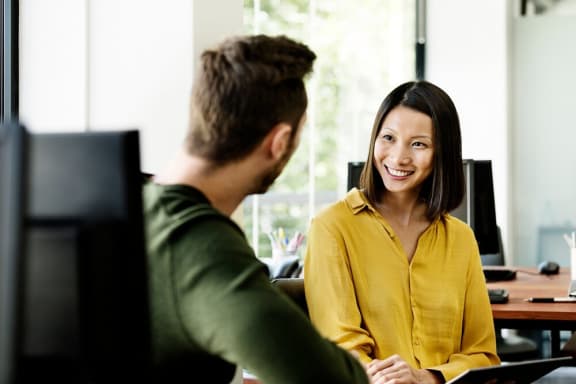 Great Service
We care about you and making sure you have a good quality home to live in. Our commitment to customer care is what sets us apart. Engaged management, 24-Hour maintenance and timely communication are what you can expect from Centerspace. We strive to make sure that your concerns are dealt with faster than anywhere else. Our job is to listen to your feedback and create a better home and community every day. We're proud that many of our properties have been awarded the National J. Turner Awards for high customer satisfaction.
We Love Our Furry Friends!
We know that pets are your family too. That is why at Centerspace, we offer pet friendly apartment living. All of our apartment communities are cat and dog friendly! We welcome you and your furry friends with open arms.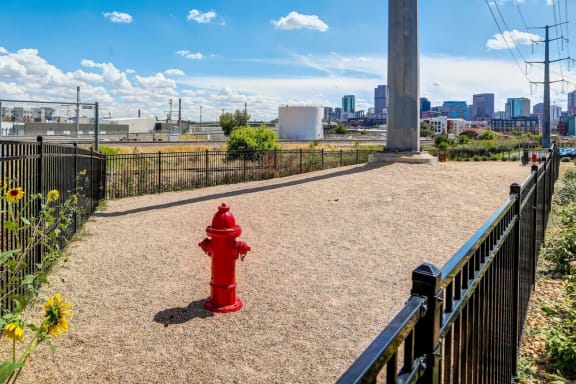 Petcentric Amenities
We want to make your pet-friendly living as easy and enjoyable as possible. Our pet-friendly amenities include dog parks where your furry friends can stretch their legs and washing stations to keep their coats shiny and clean. Some of our properties even organize meet-n-greets, yappy hours and other pet-friendly social activities.
While policies and amenities may sometimes vary from location to location, all of Centerspace Properties offer pet friendly apartments to have you and your pets saying "This Is Home".
Some restrictions apply. Where permissible, pets are limited to two per rental lease and additional security deposits may be required. More detailed information is available with the Community Leader or Leasing Office.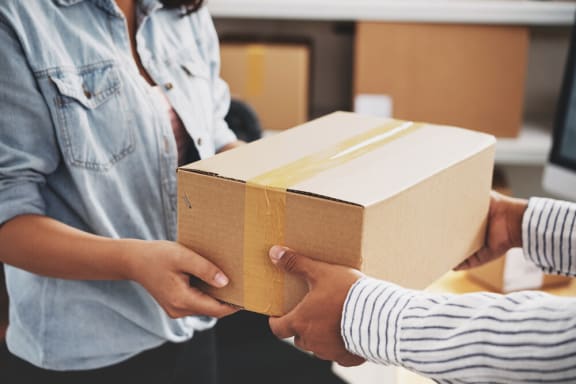 It's Easy To Get Your Packages!
Having packages delivered to your home has never been easier. We strive to make package delivery convenient and reliable. Whether it is our friendly office staff accepting and storing your packages for you or in one of our state-of-the-art package locker systems, it's easy to get your packages any time of the day.
Please contact the leasing office at the designated Centerspace community to learn more about the package delivery service available.
79% Of Our Communities Are Smoke-Free
You want your new apartment home to be as healthy, safe and clean as possible. You'll get just that at Centerspace, where 79% of our communities are smoke-free and every day we're taking steps to make even more of our properties non-smoking. We strive to serve you in creating a home where you can breathe freely, find freedom for your allergies, rest safely knowing fire hazards are reduced and enjoy a litter free community.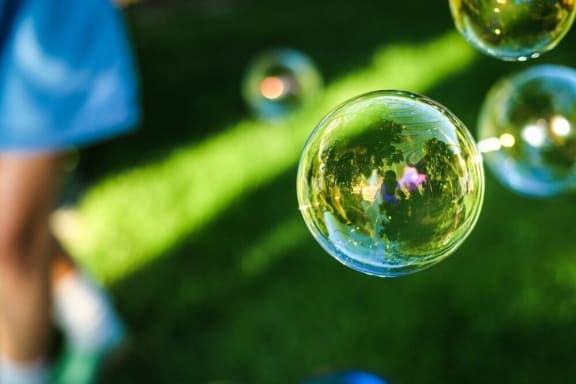 Your new home will be a place where the health and wellness of you and your family have the space to thrive.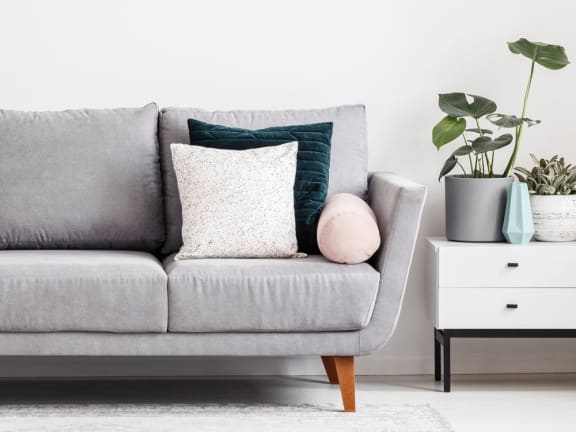 A Better World for Your Home
You care about taking care of the environment and your community. So do we! We're implementing company wide green living initiatives to help you reduce energy and save money. And we're committed to giving back to the community, so that the community you live is a vibrant place to live.
Resident Referral Program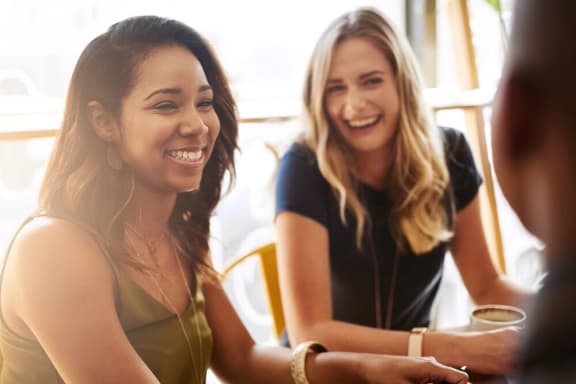 Choose Your Neighbors
At Centerspace, you have the opportunity to create your community. Our resident referral program allows you to refer others to be your neighbors and receive a referral bonus as a thank you gift.
How It Works:
The referral bonus is a one-time credit for the referring resident which will be applied to the rent account following the new resident's move in date.
The bonus will only be paid if the referred resident is a new customer of Centerspace.
The referring resident must be mentioned as the prospective resident's lead source upon their first showing, or upon their first significant contact with a Centerspace team member.
Bonus credit amount is dependent upon community. Contact your Community Manager or Leasing Agent for more details.
Frequently Asked Questions
Finding An Apartment
What lease terms are available?
The ability to choose a leasing option that works best for you is essential to finding your new apartment. Rental lease terms differ depending on the Centerspace Community you choose. Multiple apartment layouts and community amenities also affect the type of leasing agreement available. For more details, please contact the leasing office of the community of your choice.
What appliances are included in a Centerspace apartment home?
Each of our apartment communities feature quality amenities that help transform an apartment into a home. Kitchens are centered around well-maintained appliances, including standard cook-top ovens and refrigerator-freezers. Microwaves, dishwashers, kitchen islands and washer-dryers are also standard features in many instances. For a complete list of appliances and amenities, please search the rental community of your choice.
Do Centerspace apartment homes include garages?
Your Centerspace Apartment Community features many on-site amenities designed to help you feel at home. Most communities offer on-site garages or garage-bay parking included with your monthly rent. In some instances where garages aren't included, renting a garage space can be an option.
Are furnished rentals or corporate suites apartments available?
Whether it's a job-related relocation or the pursuit of education, we understand that a furnished rental apartment can sometimes create the home away from home you're looking for. Many of our apartment communities offer fully furnished corporate suites for rent and we welcome any inquiry regarding the availability of furnished apartments, whatever your need may be. You can narrow your search results for furnished rentals by looking for, and/or sorting by the furnished icon displayed on the listings for communities offering furnished apartments. See all communities offering furnished rental apartments.
For more information about furnished or corporate availability, please contact the leasing office of the Centerspace Community of your interest.
Can I tour an apartment before I complete an application for it?
Absolutely. Prior to filling out an application, we encourage you to walk through your future Centerspace rental community. A tour allows you to view your prospective apartment home(or one similar in size and floor plan), meet the on-site staff, and experience the great amenities and services that each Centerspace Community offers.
To request a guided tour before you start renting, simply contact a Centerspace Community during regular office hours and ask for a member of our leasing team.
Where can I find more information about the area surrounding my new apartment?
Centerspace Apartment Communities are located in some of the Midwest's most desirable locations. They are conveniently located near centers of shopping, transportation, dining, entertainment and many places of employment.
While exploring the community of your choice here on our website, click on the "Location" tab to see a map marking the apartment's location, as well as what's nearby. We'll show you everything from nearby restaurants and banks, to cinemas, shopping, and golf courses in the immediate area of your prospective rental community.
Do you have any apartment homes for sale?
At Centerspace, we direct our focus on apartment home rentals, and property leasing - not on sales. We pride ourselves on making your apartment more than just a roof over your head—we help you make it a home.
I have a pet. What is the best way to find a pet-friendly Centerspace Community?
Pets are welcome residents at many Centerspace Communities. Read our pet policy and restrictions here.
Resident Support
How do I place a maintenance request?
We at Centerspace are committed to providing high quality service for every resident in each of our apartment communities. Current residents can contact Centerspace for maintenance support in the following ways:
For non-emergency maintenance requests, please fill out our Residential Maintenance Request form located in our Resident Portal.
How do I pay my rent online?
As a resident at Centerspace, you're invited to take advantage of our Resident Portal to enjoy the convenience of paying your rent online or submitting a maintenance request.
How do I connect my utilities?
Appointments to connect utilities can be set up by phone after move in. The Community Manager will have a list of providers for the various utilities available in your area at the property office.
How can I refer a friend?
Our resident referral program allows you to refer others to be your neighbors and receive a referral bonus as a thank you gift. Stop by your Community Manager's office for details.
Centerspace
Is Centerspace a publicly traded company? What is its stock symbol?
Centerspace (NYSE: CSR) became a publicly-traded company in 1997.
How do I find more information about investing with Centerspace?
Finding all of the information you need to become an investor with Centerspace is easy. Simply visit our Investor Relations Site to find a wealth of investor-related material including: the company's business profile, growth strategy, historic financial performance, and news announcements. Further inquiries can be directed to the Investor Relations Department at 701.837.4738 or toll free at 1.888.478.4738